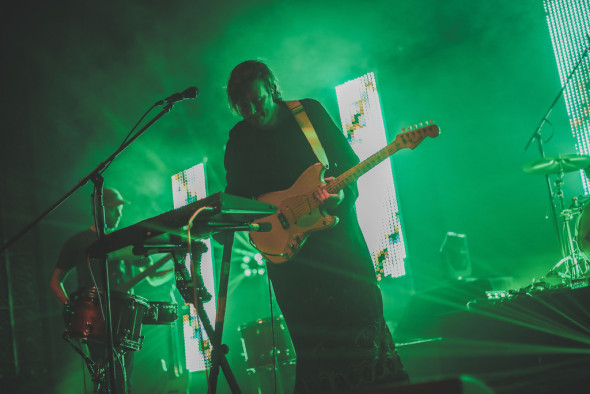 On tour with Com Truise and supported by Fake Drugs, STRFKR captivated their San Diego audience with their, psychedelic, soft-rock tunes.
The lineup itself was an eclectic mix, with Fake Drugs' '80s new wave sound, Com Truise's electro-house blend, and STRFKR's unique rocker sound. However, the different genres and tunes had everyone at the packed Observatory North Park dancing and in the mood.
Even with little new material to play with, STRFKR still had some surprises for their audience like the new single "Never Ever," released just two days earlier. Hopefully STRFKR will be back in San Diego soon to sell out a crowd with more of their unique brand of indie rock.
STRFKR at the Observatory North Park

Com Truise at the Observatory North Park

Fake Drugs at the Observatory North Park