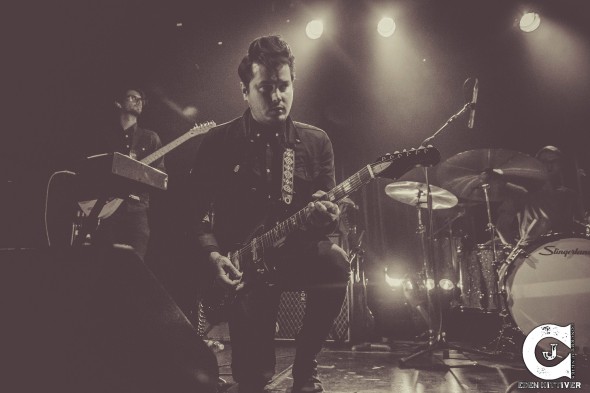 San Diego band Mrs. Magician have announced the follow-up to their awesome 2012 debut, Strange Heaven.
Mrs. Magician's sophomore album, Bermuda, will drop on May 20. It's produced by local legend John Reis (Drive Like Jehu, Rocket From the Crypt, The Night Marchers, etc.) and will be released through his Swami Records label.
Bermuda will take a less personal and more non-linear approach to its lyrics, but will still retain the cheeky humor that helped make Strange Heaven such a standout.
According to frontman Jacob Turnbloom, "Bermuda has a boozy island malaise on the surface of the water, while beneath the waves we're exposed to themes of confusion, nihilism, and the notion that even with all of our technology and omnipresence of big brother; essentially we are all still very lost."
So, you know, fun stuff. You can get a taste of the new album right now via the song "Forgiveness," which you can listen to below. If you like what you hear, "Forgiveness" is available for purchase via the usual suspects like iTunes, Amazon, and whatever Midheaven is.
Mrs. Magician will play the DoSD launch party on February 24 at the Casbah. They'll be part of a ridiculously good local lineup that includes Schizophonics, Birdy Bardot, and The Palace Ballroom. The show is free, but you need to RSVP here.
In case you're curious, DoSD is the San Diego iteration of DoStuff, and it will be your one-stop shop for music, beer, comedy, and other event recommendations. And, as it happens, your friendly neighborhood Owl and Bear are "tastemakers" on the site, so you can see our show recommendations here.