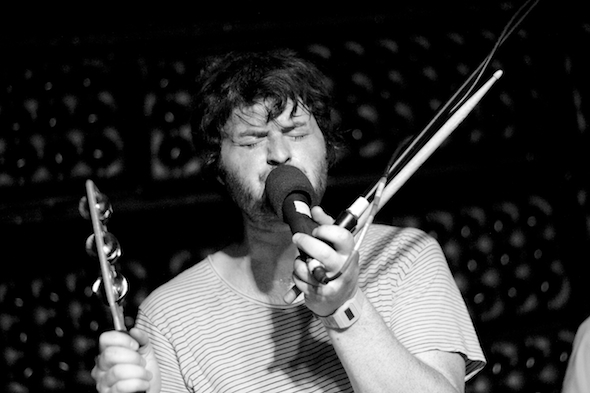 Sometimes group, sometimes one-man band Telekinesis put on a high-energy show at the Casbah on Saturday night. Continue reading…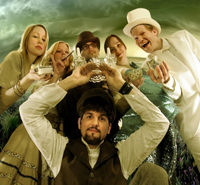 In case you haven't noticed yet, we at Owl&Bear really love Cloud Cult. Their most recent effort, Feel Good Ghosts (Tea-Partying Through Tornadoes) earned a much-deserved spot on our Best of 2008 list, and still hasn't lost any of its resonance, despite the endless rotations we've subjected it to. So, it is with no small amount of giddiness that I remind you that the Minnesota septet are bringing their quirky and cathartic sounds to San Diego's world-famous Casbah on Thursday, May 14th.
Cloud Cult are currently on tour in support of their new DVD No One Said It Would Be Easy, which documents the eco-friendly band's storied career from its humble beginnings to its auspicious present. Their San Diego show is one of but a handful of dates remaining on the tour and, since rumor has it the band may unfortunately be calling it quits soon, you should make it a point to check them out while you can. Say Hi and Ice Palace will be joining them for what is sure to be a memorable night.
We've got a video of the band performing their song "Pretty Voice" after the jump. I know we've posted it before, but it's just so good it would be a crime not to watch it again. Plus, I'm pretty sure the violinist has a crush on me.* Continue reading →