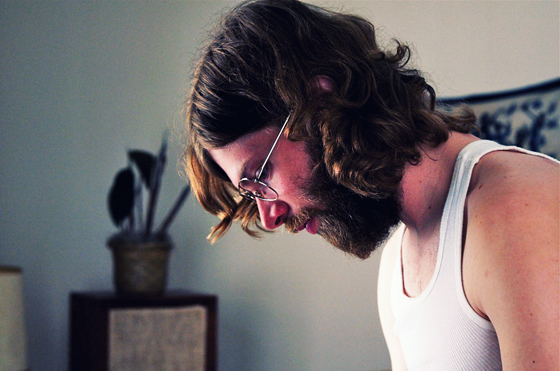 Bazile is a solo artist from Austin, TX who writes music that he calls "Space Folk."
Originally from Mississippi, Bazile grew up listening to film scores, and that appreciation has greatly contributed to his style of songwriting. And although his songs are often cinematic, Bazile truly shines when it's just his voice and guitar.
Bazile took two years to record his debut album, The Sojourn of Professor Narducci, and it was a long, deliberative process. The end result, however, is a captivating work that succeeds in balancing the music with his often melancholy lyrics. For a sample of the album, check out "Solder City" and the Sufjan Stevens-esque "Life of Particles" (MP3s). Bazile's Poetic Memory is below.