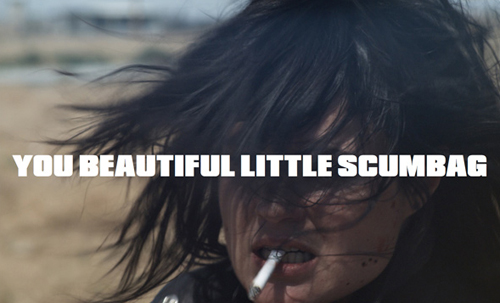 That's right: The Dead Weather are set to get it on with your mother on everybody's favorite childhood soft-focus porn channel. But before you pour lye in your eyes, let me clarify: the band will be debuting their new short film Treat Me Like Your Mother on Cinemax on July 11th. Wordplay!
Directed by Jonathan Glazer, whose credits include Sexy Beast, Birth, and the amazing videos for Radiohead's "Street Spirit (Fade Out)" and UNKLE's "Rabbit in Your Headlights", the film stars band mates Jack White and Alison Mosshart in what promises to be a dirty, dirty experience.
Says White, "It was overwhelmingly electric working with Jonathan Glazer on this project, which feels more short film than video. I've never felt an intensity like I did on the set of this shoot. Absolutely violent, explosive, and poetic."
The video premieres promptly at 9:55pm, just days before the release of The Dead Weather's highly anticipated debut album Horehound. You can watch a trailer for the short film here, and we've got the afore-mentioned Glazer-directed music videos after the jump.