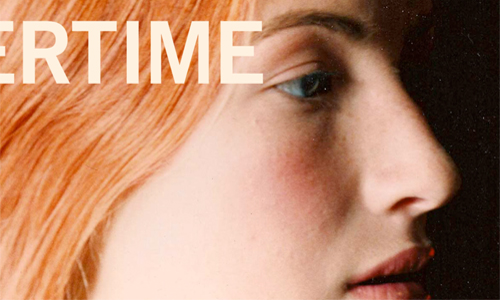 The 19-year-old narrator of Matthew Specktor's novel That Summertime Sound has two options: return home to L.A. and a family that hardly notices him; or travel to the Heart of the Heart of the Country—Columbus, Ohio—and come of age.
The novel is set against the Columbus music scene of the 1980s, and Specktor is looking to connect with his favorite band. That Summertime Sound reads like an '80s music encyclopedia, with references to The Feelies, Hüsker Du, Pere Ubu, and others.
To accompany the novel's release, Specktor's website features readings by Morgan Freeman (MP3), Jeremy Irons, Gwyneth Paltrow, and other Hollywood icons. Matthew Specktor's Poetic Memory is below.
Poetic Memory is a regular Owl and Bear feature in which musicians disclose their influences—whether it's albums, songs, artists, or something random. If you're interested in being featured here, send us an email.
I hate making lists. I'm bad at it, and wind up forgetting half the stuff I mean to set down. I like what Don DeLillo once said, that "lists are a form of cultural hysteria." But then, what isn't a form of cultural hysteria these days, and what's more fun than browsing someone else's hard drive? All this could change tomorrow, but off-the-cuff, here are some influences.
1. Ringo Starr – Ringo: OK, this isn't actually a great record. (It's Ringo's best solo album, but how much does that say?) Still, he was my favorite Beatle when I was a kid. My parents bought me a set of drums, and once I figured out I couldn't play them—that I didn't have any musical talent at all—I lost interest and became an avid reader instead. Oh, what might have been!
2. Donnie Hathaway – Live: My favorite live soul record, along with Curtis Mayfield's Curtis Live! There's a certain kind of audience/performer relationship you overhear on these records that's ideal. And the version of "The Ghetto" on here is spectacular.
3. Richard & Mimi Farina – "Joy Around My Brain": I discovered Richard Farina in high school, somehow latching onto a reprint of his novel, Been Down So Long it Looks Like Up To Me. It wasn't great, but it was fascinating, and it led me to Pynchon, etc. I spent many cloudy hours in high school trying to decode it, and listening (with more direct pleasure, I admit) to this giddy folk tune.
4. Aerosmith – Rocks: Just ahead of Physical Graffiti as the ideal document of 1977, which is to say, of puberty. I still feel a certain hormonal surge when I hear either one. The same year, my father brought me copies of Iggy Pop's The Idiot and a live Parliament record. I loved those too, but let's be honest they were a little…complicated, for a ten-year-old. Sometimes, they still are.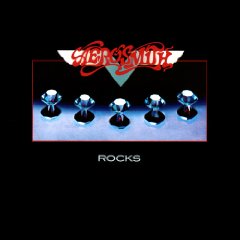 5. The Velvet Underground – Etc.: The first bootleg I ever bought. It sounded like shit, but I found it in a record store in Westwood and was really weirded out by it. You know, its illicitness, its cheapness, its vibe. Being rare, being cool (the record—I certainly wasn't), being something my friends didn't have access to…I grew to hate it, and realized that 'hording' music wasn't any fun. Thank God for the internet, which takes rarity out of the equation.
6. The Go-Betweens – Live at Stache's, Summer '85 (cassette): The opposite of that Velvets bootleg. A friend of mine worked sound that night, then dubbed C90s made their way promiscuously around my circle of friends. It probably wasn't even a great performance, but it was free, and it caught a fantastic Australian band touring in support of their best record (that would be Liberty Belle & The Black Diamond Express) before a small but enthusiastic Midwestern audience. The cassette's lost, unfortunately, but I can still see my ex-girlfriend's handwriting on the label.
7. Henry James – The Portrait of a Lady: The summer I was twenty-one, I read all the James I could stand, which was most of it. I loved The Ambassadors, but Portrait was my favorite. At the moment Isabel Archer uncovers Madame Merle's treachery there is the following: Ah, yes, there had been intention, there had been intention… That sentence's sonorous quality—that 'ah,' set apart by commas—constituted a musical education. I've written lousy sentences since, but nowhere near as many careless ones.
8. Spacemen 3 – The Perfect Prescription: Drones. I love 'em. I only sometimes listen to music while I write, but often when I do it's often stuff like this, Fennesz, Seefeel, Flying Saucer Attack. Parts of this record sound like the third Velvets' record, plus strings. Ideal in every sense.
9. Geoff Dyer – But Beautiful: Along with Ondaatje's Coming Through Slaughter (and, to a lesser extent, Great Jones Street), a book that taught me you could write write through music to other subject matter. A terrific book that's not-actually-about-jazz. Out of Sheer Rage, Dyer's book that's not-really-about-DH-Lawrence, is also great.
10. Hecuba – Paradise: OK, I'm log-rolling here, since these are my friends Jon and Isabelle, but so what? A really good record that's tough to classify: it's just barely too eccentric to be "pop," and yet way too appealing and insistent to be anything else. There's a spaciousness to it, and at the same time a hypnotic, not-quite-machine-like precision. I hear a fair amount of Suicide. Which is, of course, a great thing.
God, the things I have to leave out. No 13th Floor Elevators, no Funkadelic, no Scientists, no Darondo, no Melville or Elizabeth Hardwick or Nabokov, no William Gass's On Being Blue… So it goes.