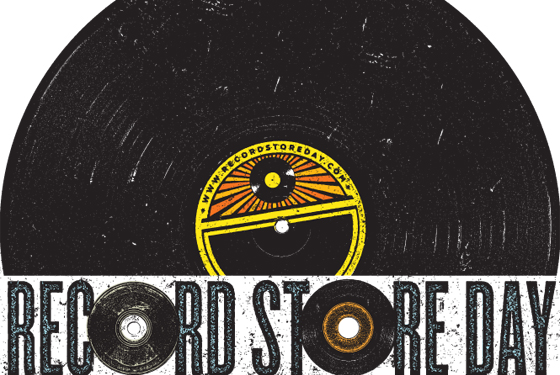 Tomorrow marks what's becoming, in some ways, more inevitable than death and taxes (the latter of which, in my case, are now officially delinquent). Yup, Record Store Day is again upon us.
Like last year, there's lots of good stuff, much of which is only available in limited quantities. For starters, grab a first-time vinyl reissue box set of some Wilco EPs. Then, drop a Beach House twelve-incher — featuring two new tracks and two Teen Dream alternates — in your shopping cart. While you're at it, snatch up an 11th anniversary edition of Tom Waits's Mule Variations, which comes with a (possibly up-skirt) pic of Tom taken by Jim Jarmusch.
Also, according to one of the more cryptically described releases, you can groove on Bon Iver and Peter Gabriel splitting a seven-inch on which they'll "cover each other." Whether covering each other with blankets or whipped cream, as buddy cops about to raid a joint, or perhaps just musically, it should be worth checking out. For a full list of all the goodness, go here.
A worldwide extravaganza, figure out where to go after inevitability taps you on the shoulder, which it's doing right now: "Tomorrow, you have plans."
We know we do. You're likely to see the avuncular O&B staff at M-Theory Records, who will be celebrating the event in style.
And if you leave M-Theory with a feeling that you haven't spent enough, there's always the San Diego Record show at 3909 Centre Street. It runs from 9am to 2pm and looks awesome, radical, but mostly tubular. There's a $5 cover (or $10 if you show up at 8 for firsties).
So, tomorrow, take the money maker God gave you and the money it's made you down to your local record blowout and do what's right: buy music.
Below, Peter Gabriel's cover of Bon Iver's "Flume."