"Indie record stores," says Chrys Hansen of Modern Music, the Caribbean's most visited record store, "are where you go when you first realize there's a whole new world of music for you to explore." The Internet notwithstanding as perhaps one's first stop when searching out what the world has to offer musically, Hansen's words ring sentimental and otherwise true.
Independent record stores, unlike the CD sections of Wal-Mart and Best Buy, often feature carefully procured selections of good popular music and local and alternative groups that are either too vulgar or not Hoobastank-y enough for other outlets. The quality of independent record stores is only enhanced by the personal touch offered by the staff.
Though some are just as—if not more—obnoxious and pretentious than Jack Black's character in High Fidelity, it's more often the case that the person behind the counter, sometimes the store's owner, is kind and sincere and, moreover, will recommend an album, advise against one (even though it's antithetical to his monetary interests), or simply provide some good conversation. Another bonus of independent record stores is that there's nary smock nor embroidered tennis shirt in sight (unless it's worn ironically).
You may not need much of an excuse to dig through your local record store's collection, but, if you do, consider stopping by on April 18, 2009, because it's Record Store Day (RSD). This means that you'll have the chance to pick up some exclusive items by some great artists who support this holiday of sorts while simultaneously telling your indie store just how much it means to you, and the more you spend is directly proportional to how much you love the store and music.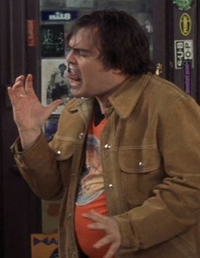 So, buy Wilco's DVD Ashes of American Flags, for instance, and receive an exclusive download. And/or you can pick up a Tom Waits 7″, featuring two live songs. And/or consider getting a head start on your Radiohead 10″ series' records, being released early for RSD. And/or get a Grizzly Bear exclusive and/or an Elvis Perkins one and/or, well, there're a lot of and/ors, including The Smiths, Leonard Cohen, The Dead Weather, Pavement, and Modest Mouse to name a few more. (For a full list of the and/ors visit RSD's site.)
Note that not all independent record stores participate in RSD and not all participating locations will carry all of the special goodies. So, first, check to see if your local indie store is taking part in RSD and, second, go there in person and see what they got.
RSD's website can tell you which stores are participating and give you the updates about exclusives. Also, you  can see what the likes of Colin Meloy, Robyn Hitchcock, Neko Case, and Bruce Springsteen have to say about Record Store Day. Also, you can find out how much the Boss drops on CDs in one visit to the record shop down the shore (maybe with Wendy).
With that said, head out to your local disc-bootick, say howdy, and buy a thing or two. If you find yourself in the Caribbean, stop by Modern Music and thank Chrys for helping out in this world of music.
Psst. San Diegans, here's a list of the participating stores in the area:
M-Theory Music (you'll see O&B's Chris here where he'll be signing all the merchandise you purchase)
Record City (stop in and say hi to Kelly from Wild Weekend)
CSL – California Sound & Lightning
Fabrik (Disconnected Records)