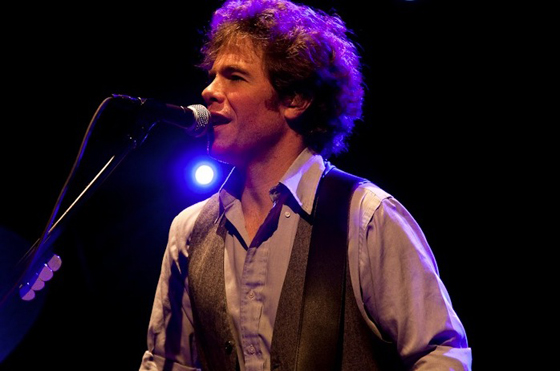 When your music draws frequent comparisons to that of Bob Dylan, Leonard Cohen, Paul Simon, and Bruce Springsteen, you must be doing something right.
But there's much more to folk artist Josh Ritter than his influences. Ever since he abandoned a degree in neuroscience to focus on music studies, Ritter has been crafting songs that rival those of his idols. The Idaho musician self-released his debut album at the age of 21, and he's spent the subsequent decade building his musical legacy one rock-solid release at a time.
As good as his previous records are, Ritter's sixth and newest LP, So Runs the World Away, trumps them all.
Beginning with the sweeping grandeur of "Change of Time," the record captivates with its evocative moods and breathtaking compositions. From the haunted house shuffle of "Rattling Locks" to the reworked standard "Angels Laid Him Away" — rechristened here as "Folk Bloodbath" — So Runs the World Away is a near-perfect album, destined to stand tall among the year's best releases.
San Diegans will get to witness those songs in all their epic glory on June 22, when Ritter plays the Belly Up Tavern.
Opening for Ritter will be the raven-haired sister act The Watson Twins. Fans of Jenny Lewis' Rabbit Fur Coat album are no doubt familiar with the Watsons' avian harmonies, and the sisters are sure to impress with their country-tinged, dream-pop stylings.
Sure, The Watson Twins are no slouches, but make no mistake — the real draw here is Ritter. Don't miss your chance to see one of music's greatest living songwriters at his finest. Tickets for the show can be purchased here.