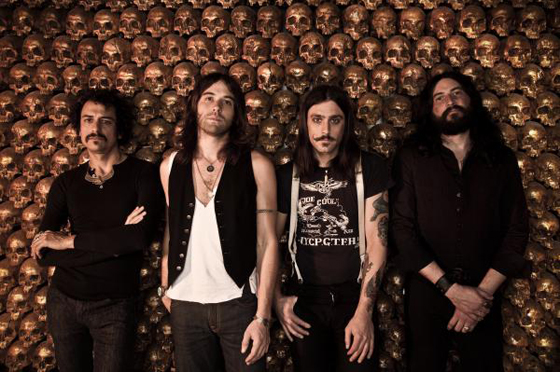 Hey scenesters! Do you spend most of your time frequenting bars like the Casbah and the Whistle Stop, but long for something different? Do you wish you could dance to Flo Rida and Katy Perry un-ironically? Do you find your gaze drifting toward Downtown's glittering club scene, but stay away for fear of sacrificing your hipster cred?
Well, on Thursday, June 24th, your American Apparel-clad heart will finally get what it desires when San Diego's indie scene invades FLUXX, the chic downtown nightclub named for its ever-changing decor and layout.
The event is the first in what's to be an ongoing series of FLUXX Live events, with a veritable rogue's gallery of San Diego music heavies — M Theory, SD Dialed In, FM 94/9, and the rambunctious, ruggedly handsome music blog Owl and Bear — all lending their support. FM 94/9's Tim Pyles will host the show, which features works by local artists and live performances by three local bands.
First on the evening's lineup are The Howls, fresh off playing last month's SoundDiego Live event. Next up are the hard rocking Scarlet Symphony, whose singer, Gary Hankins, will be pulling double duty that night after a set with Shapes of Future Frames at Soda Bar. Finally, headliners Dirty Sweet will take to the stage with their swaying, blues-tinged rock and roll. Local artists Eric Wixon, Steven Suiter, and Andrew Rymer will be on hand, providing the sights to go along with all those wonderful sounds.
To accommodate all you scruffy indie kids, the usually posh FLUXX is doing away with their dress code for the night, so you can feel free to show up in that like-new pair of skinny jeans you bought at Buffalo Exchange last week. There will also be some beer and shot specials to help loosen you up before you hit on the nearest Bro or Trixie. Tickets for the event can be purchased here.