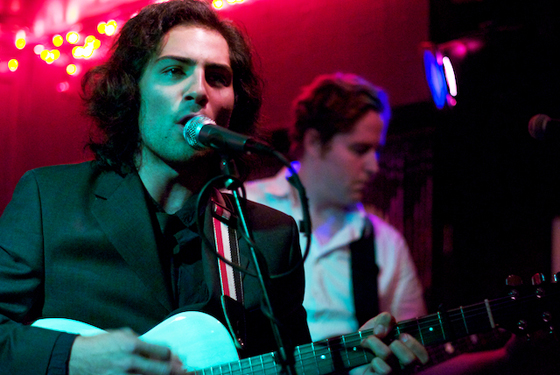 MP3: The Smart Brothers – "Make it Last"
In a show modeled after Martin Scorsese's epic 1978 concert film The Last Waltz, The Smart Brothers and a cast of local all-stars will give 2010 a big sendoff at the Casbah on December 28.
The acclaimed San Diego trio — you may remember them from their charming, Owl and Bear-programmed SoundDiego LIVE performance back in October — has invited Gregory Page, Erika Davies, John Meeks and Sara Petite, among others, to perform with them.
The Smart Brothers, made up of Jay and Lou Smart and their childhood friend Michael Reed, will kick off the evening with a set of their own material, including songs from their damn-near-perfect new album, Make it Last. Then, the trio will invite guests like Page and Davies to join them onstage. Other local artists in attendance will include Suzanne Reed, Joanie Mendenhall, and The Wrong Trousers. With a lineup as action-packed as this, there can be no doubt that The Smart Brothers aim to please.
According to Jay and Lou, though, the pleasure is all theirs. Talking about how he conceived the idea for the group concert, Jay says, "I've always loved collaborating artistically with people…the end result is so much greater than any one person's contribution."
When asked how they chose these specific artists, Lou explains, "Gregory Page has always been an inspiration and a good friend to us. We also just did a show in October with Erika Davies and I was blown away. Everyone we have on the bill for the show is unique…at the same time, they all kind of fit together."
We couldn't have said it better ourselves. The Smart Brothers' Winter Jubilee will take place on Tuesday, December 28. Get your tickets here.