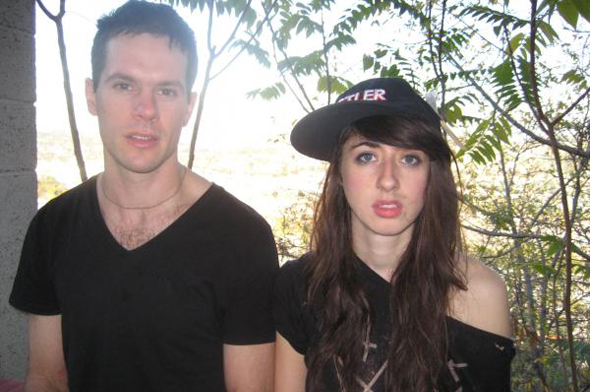 Comic-Con is all about excess. Every year, the masses converge upon our humble city to gorge themselves on heaping servings of pop-culture goodness. And while Comic-Con spotlights all the movies, television, comics, and video games you can shake your replica Staff of Gandalf at, there's one medium where the event always falls short: music.
Luckily, the Soda Bar has you covered. Beginning on Thursday, July 21, the North Park watering hole will launch its 3 Nites During the Con festival. The series is sponsored by Art Fag Recordings and Impose Magazine, who have lined up a whopping 18 bands and DJs to take the stage over three nights.
As with most Art Fag-y events, the lineup is an impressive one, with buzz bands like the pop-punky Bleached (who have a new 7-inch due this month on the label), the nightmarish Tearist, and the trancey Sun Araw all set to help you fill those lonely nighttime hours between Hall H panels.
A limited number of presale tickets are available here, here, and here, so hurry up and grab yours before all those greedy tourists snatch them up. Here's the full lineup:
Nite 1 (Thursday July 21)
Heavy Hawaii
Dunes
Bleached
Cold Showers
Plateaus
DJ Mario Orduno & Jeff Graves
Nite 2 (Friday July 22)
Tearist
Nite Jewel + Samps (Freestyle Set)
LA Vampires
Magic Touch
DJs Britt & Amanda Brown (Not Not Fun)
Nite 3 (Saturday July 23)
High Places
Sun Araw
Young Prisms
Melted Toys
United States '11
DJ Mario Orduno & Chris Rosi (Plateaus)