Stream: Science Fiction on SoundCloud
For the past three years, Santa Maria transplants Science Fiction have been gracing their adopted home of San Diego with a funky, sauntering brand of jazz.
Comprised of brothers Aaron and Allen de la Rosa on guitars, Antonio Bravo on drums, and Jacob Miranda on bass, the talented troupe excels at both improv and composition, layering catchy fretwork over danceable bass lines and percussion. The band applies those sonic layers only to tear them down, then rebuild them in unexpected and refreshing ways. Because of this, Science Fiction's live shows are captivating events that always leave you wanting more.
When the band joins Paris-based experimentalists The Kandinsky Effect at the Office tonight (September 28), you'll have a chance to see for yourself. In the meantime, Science Fiction were kind enough to send us their Poetic Memory. With influences ranging from George Benson to 8-bit Nintendo, it's a revealing look at what makes this quartet tick.
Poetic Memory: Science Fiction Jazz
Our influences come from a range of sources. Whether it was a particular mood we were in that day, an experience, or certain music we are listening to at the moment, it all contributes to our writing process and live performances. As for recurring favorites, here are a few. – Tony Bravo
Soulive: A funk, soul, jazz trio from New York, Soulive always brings it. Their musicianship, energy and collective creativity are what draws us the most to them. Some consider Soulive an "underground" band, which has given us a lot of inspiration to see what is possible in such an original and talented group.
Los Amigos Invisibles: Definitely funky, we love the funk. A funk and acid jazz band from Venezuela, a couple of us started listening to them back in high school. Their rhythm section is solid and their live shows are a guaranteed good time. Check out "A Venezuelan Zinga Song." Actually, everything they have is good.
Medeski, Martin, and Wood: Improv, jam, improv, jam. That's what it's about to us. It's about the music. We can't imagine playing the same songs, the same way, every time. It helps us maintain our sanity and keep things fresh while constantly pushing the envelope and seeing where we can take the song every time. MMW is a phenomenal band that takes it to the extreme. Sometimes you come up with great stuff, sometimes you don't. Better luck next time!
The Mars Volta (Tremulant – Frances the Mute era): What can we say about these guys? Let's see…as a starting band a few years back, they were definitely our introduction to jamming and improv tangents. If you were impressed by listening to their first three albums, then imagine seeing them live. They would take melodies, rhythms, and breakdowns into extended sections that would often lead you forget that they are on the same song, only to come back to that "oh so familiar" chorus or riff that brings you back to reality. They were our blended mug of musical coffee reminiscent of 70s Santana and Led Zeppelin.
Minus the Bear (Highly Refined Pirates to Menos el Oso era): For drummers and guitar players, this is one of those bands that have great chord progressions, catchy riffs, and highly energetic drum beats. From a guitarist's perspective, utilizing this instrument to mimic another is worthy of recognition. The technical approach of Dave Knudson follows an approach of a keyboard and synthesizer. This would be through his creative use of syncopated tapping and effects.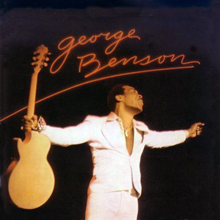 George Benson: The epitome of a musician. One of the few musicians who found success in multiple genres, Benson's ability to cross over from jazz to pop shows his extreme talent and versatility. Known mostly as a singer, many are unaware of his virtuoso ability on the guitar. His use of octaves, his melodic phrasing, awesome technique, and his signature use of scat vocals while playing improvised guitar lines make him a living legend. One of our greatest influences as an instrumentalist, he continues the legacy of Wes Montgomery and other jazz guitarists before him. He's an inspiration to us in that he shows how one can maximize his/her individual talents.
Jamiroquai: One of those bands that constantly puts out good stuff that can make you groove or cry. For bass players out there, Stuart Zender is the man. His bass lines are in the pocket, smooth and consistent while leaving a lot of room for the band. Despite his talent and creativity, he has a very humble demeanor, which makes him a great influence and inspiration.
Star Wars: The name of our band is Science Fiction. We have a song called "Beggar's Canyon." We like lightsabers, Ewoks, and Princess Leia in her slave outfit…enough said.
8-bit Nintendo: If you were a kid during the 80s and 90s, how could you not grow up on these video games? The games that came out of this era were not only epic, but had the greatest soundtracks and music. Most generation Y-ers can definitely hum the Super Mario Bros or Zelda themes, and we love that lo-fi audio sound and try to imitate that through our use of guitar/bass effects. Ahh, the sound of our childhood.
"Band Culture": There's more to a band than playing music together. We're all best friends. We grew up in the same town, went to the same high school and lived together for years and we're still here. We have a specific vision of what a band should be. It's a brotherhood (or sisterhood for female bands). We hang out, grill, catch shows, go camping, a lot of stuff…Dexter nights on Sundays! There are too many things to list. We're fortunate to have a friendship that carries beyond playing music together. For us, music seems like a bonus sometimes. We sometimes think people forget there is more to a band than just playing songs. It's a relationship. Ask yourself, "Would I still be friends with these guys if we weren't in a band together?" If the answer is yes, consider yourself lucky. That's how we roll.