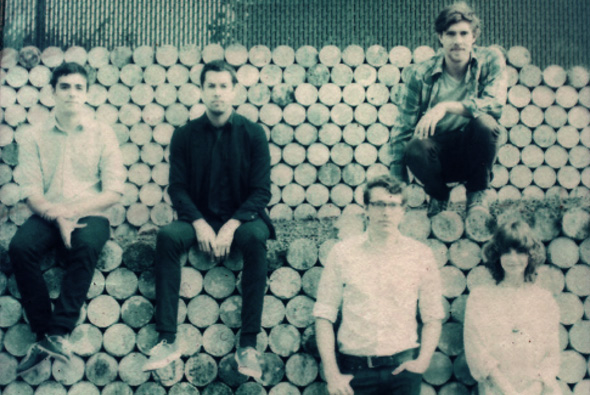 Portland's Wild Ones are only three years old, but they have staying power.
Danielle Sullivan and Thomas Himes started as a duo in 2009, beginning with a series of bedroom recordings, but soon expanded the band to the five-piece that it is today. The quintet has only released an EP, You're a Winner, and a single, "Need it All" (stream above), but it just takes one listen to see that the band has a good thing going. On the EP's title track, keys-based quirkiness combines with Sullivan's sugary vocals to create synth-pop bliss. On "Need it All," the pop is still there, but Sullivan's introspection is the star: "I've had enough of me." Well, we haven't.
Wild Ones are currently touring with Surfer Blood, and the two bands will stop by Porter's Pub on February 21. Sullivan & Co. are also finishing up a full-length, which should be released this spring.
In anticipation of the show at Porter's, Wild Ones' Nick Vicario sent us a list of five videos that the band enjoys.
Poetic Memory: Wild Ones
Radiation City performing "Babies" for Into the Woods: For being one of our favorites in Portland.
The Mountain Goats covering "Boxcar" by Jawbreaker: For a good band covering a good band.
http://www.youtube.com/watch?v=DnVC0Mhv_k0
Wire performing "The 15th" on German TV: For how much more British he sounds than on the recording.
Thin Lizzy performing "Hollywood" with an elderly woman: For making me wish she was in our band.
St. Vincent performing "Surgeon" for 4AD: For how well it is shot, mixed, and performed.
http://www.youtube.com/watch?v=0JBz5d8md-0
BONUS: Surfer Blood playing "Hey Sandy."