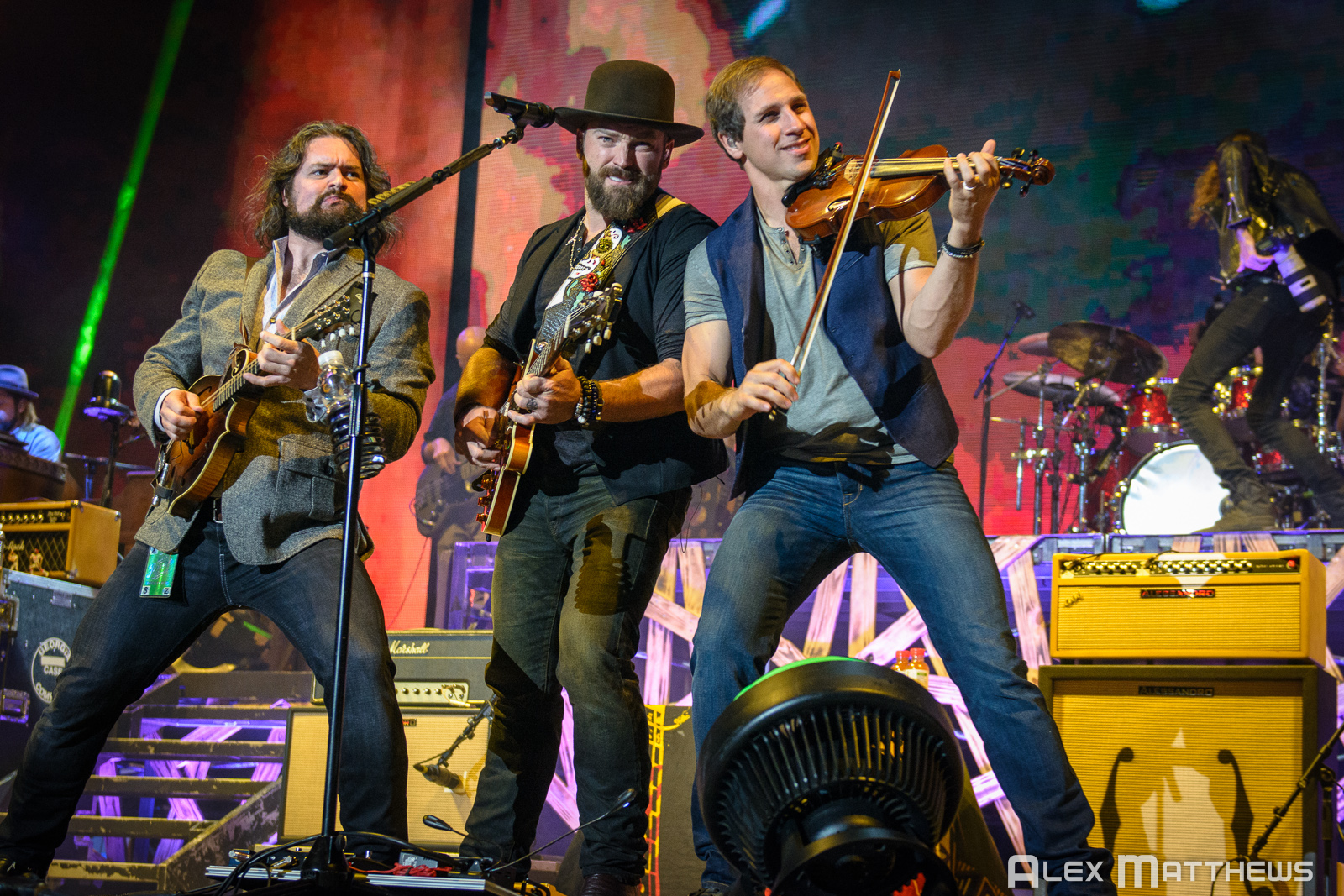 The Zac Brown Band played the final show of their "Great American Road Trip" tour at Sleep Train Amphitheatre on October 19. The country/folk rockers brought a long set of hits and covers to the packed crowd in Chula Vista. A huge mass of tailgaters arrived early for this one, with party buses, RVs, and tons of fans packing the parking lot hours before the concert started.
Zac Brown's music is usually classified as country, and he has tons of hits in the genre that were well represented at the Chula Vista show. Songs like the closer "Chicken Fried" with its nod to the San Diego military were crowd favorites.
However, some of the most interesting songs the band played were fused with other influences. The fantastic song "Day for the Dead" from 2014's The Grohl Sessions, Vol. 1 is a clear homage to classic '70s rock produced with powerful drumming by Foo Fighters' Dave Grohl. The live version was rich with harmony and powerful guitar playing, and Brown seemed to really stretch out on the harder song.
Other interesting points in the set were the many covers the band tackled, including Zeppelin's "Kashmir," an acoustic version of Red Hot Chili Peppers' "Under The Bridge," and an interesting take on the Billy Joel classic "Piano Man." Metallica mainstay "Enter Sandman" was one cover that didn't translate as well, but a violin solo on the song perfectly transposed the classic guitar of the original.
A party atmosphere was apparent in both the band and the crowd throughout the evening. At one point, Brown's personal chef "Rusty" was even brought out for a version of Hank Williams' "Jambalaya (On the Bayou)." The Zac Brown Band were willing to tackle just about any genre, putting a unique spin on every song they played. Their enthusiasm for the music showed, and San Diego served as a perfect ending point for this fun, adventurous tour.
Photos: Zac Brown Band at Sleep Train Ampitheatre