Category Archives: san diego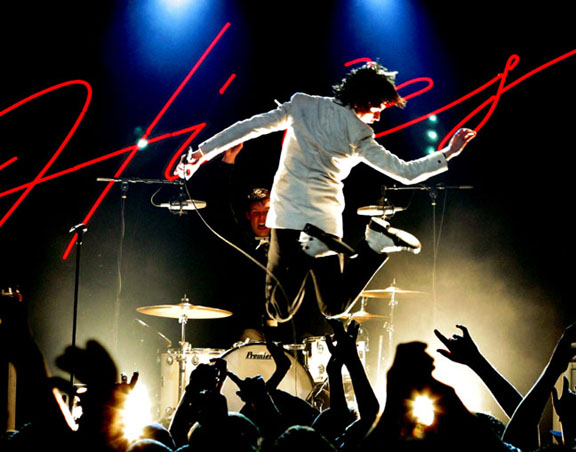 VHS or Beta, Feist, and the Hives played the 94.9 Anniversary Bash at 4th & B in downtown San Diego.
After a hassle with misappropriated tickets and a trip back to the car to return what is apparently my "professional rig" camera, we got into 4th and B, got drinks, and found seats. A friend's description of the venue pretty much proved true: outside, it looks like a skyscraper; when you first walk inside, it looks like someone's dilapidated barn; when you get into the actual venue, it looks like a pretty decent place.
Back in 2007, we talked to mashup mastermind Gregg Gillis about the origins of Girl Talk, his influences, and (naturally) Three Doors Down. You can download Girl Talk's latest album, All Day, at Gregg Gillis' official site. Girl Talk will perform at San Diego's Soma on March 22. The interview is below…