The lovely Amber Everson, front-woman of local punk favorites The Glossines, has decided to sell you her breasts.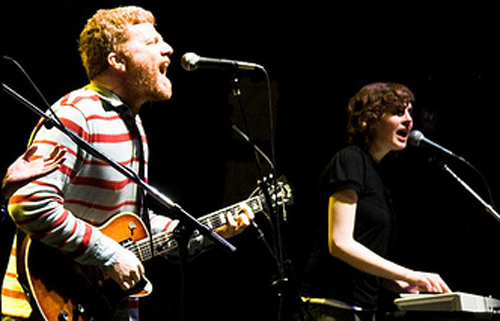 San Diego's annual Street Scene festival was truly a sight to behold. A large section of San Diego's downtown and West Village was sectioned off and made home to four stages, forty bands, and thousands upon thousands of voracious music lovers. From bros rolling joints to cute hipster chicks with flasks taped to their thighs, the surroundings were cramped, but everyone was in such a good mood that no one seemed to mind the lack of breathing room.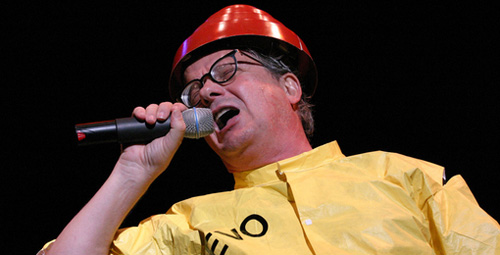 A beer- and sweat-soaked crowd of thousands gathered at the Del Mar Race Track on Saturday to watch iconic New Wave oddballs Devo preach their theory of de-evolution. Scheduled to play at seven, the group didn't actually start until eight, but the annoyed grumbling that had begun to crescendo amongst the tightly packed sardines in the crowd immediately subsided once the band took to the stage.
Though their yellow jumpsuits might have been a size or two larger than the ones they wore in the eighties, the band's gleeful enthusiasm showed no signs of old age. Their energy proved contagious as the sweaty young whippersnappers in the crowd repeatedly danced, moshed, and crashed into indignant baby boomers.