San Diegans stampeded to the Belly Up to see Trampled By Turtles. Continue reading…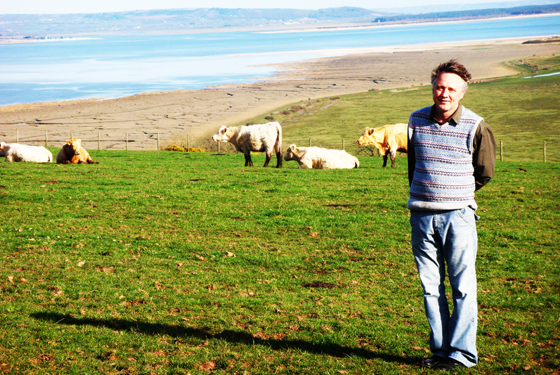 Mark Olson co-founded The Jayhawks with Gary Louris back in 1985, and even though he split from the band 10 years into its 25-year existence, he left an indelible mark on one of the first great alt-country bands — and on lots of great bands that followed in the Jayhawks' footsteps.
Olson hasn't stopped working, either. Between 1995 and today, Olson has released seven albums with The Original Harmony Ridge Creekdippers, a celebrated 2008 reunion album with Gary Louris called Ready For The Flood, and (soon to be) two solo albums.
Olson will release Many Colored Kite, his second solo album, on July 27. The album was produced by Beau Raymond (engineer for Devendra Banhart) and features collaborations with Jolie Holland, Vashti Bunyan, and Neal Casal of Ryan Adams' band the Cardinals. For a sample, check out "Little Bird of Freedom" (MP3), the Jolie Holland-collaborated first single from the album.
In anticipation of Many Colored Kite, we asked Mr. Olsen to send us a list of his influences. He obliged, and even though it's not exactly a list, it's still awesome. Check it out below.
Yesterday, I sat down with Dan Murphy, Golden Smog's affable guitarist, to talk about Barack Obama, Brian Wilson, the band's early days, Soul Asylum, The Jayhawks, Jeff Tweedy, nonexistent Swedish brides, and the music industry.
Murphy's Midwestern supergroup will release Stay Golden, Smog on September 23. The record is made up of tracks from the band's early years, but also features two unreleased tracks: a demo version of "Until You Came Along" and an unearthed cover of Brian Wilson's "Love and Mercy."