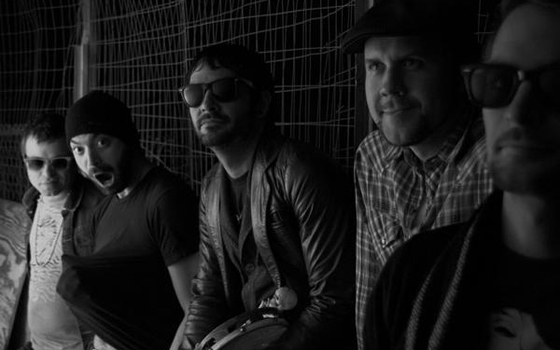 San Diego's music scene offers plenty of options. Want gorgeous jazz vocals shimmering with old-timey charm? We've got Erika Davies. Need a mainlined dose of fast, endlessly catchy powerpop? We've got The Powerchords. Have a hankering for exquisitely depressing tales of heartache, complete with eerie saw-playing? We've got Black Heart Procession. But if you're looking for a band that rocks so hard they'll shatter your pint glass, you need look no further than The Old In Out.
Blending the raunchiest elements of blues, garage rock, and psychedelia, The Old In Out are a hailstorm of loud guitar, sledgehammered beats, and sneering swagger. We recently had the opportunity to pick drummer Christopher James Carroll's brain about what inspires him:
"I've found that inspiration comes from within and without. Everything and anything from a cool movie to seeing a great art show to watching the sun set, or reading a good book on a rainy day afternoon. The things that truly influence me are the things that create whole new worlds to peer into: worlds of mood, color, and shape that challenge and unlock new doors of understanding."
We've been fortunate enough to obtain Poetic Memory lists from lots of musicians in the past, but his is definitely one of the more eclectic ones we've seen. Carroll's multifaceted nature is also apparent in his music; in addition to his work with The Old In Out, he also drums for up-and-coming prog monster Shapes Of Future Frames. Carroll's Poetic Memory can be found below.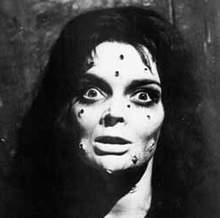 Mario Bava (Filmmaker): He was an Italian director, screenwriter, and cinematographer remembered as one of the greatest names from the "golden age" of Italian horror films. Movies like Black Sunday, Shock, Kill, Baby Kill, and Blood and Black Lace were ahead of their time with lighting, cinematography, and overall effects. Hollywood hitters like Alien and Friday The 13th Part Two blatantly ripped two of his movies off (Planet Of The Vampires and Twitch Of The Death Nerve aka Bay Of Blood, respectively). Friday The 13th Part Two literally mimicked the same kill scenes done by Bava in Twitch ten years earlier. Go seek these movies out…
Storm Thorgerson (Graphic Designer): Being a fellow graphic designer and running my own business (Ed. Note: Ironbulb.com), my biggest creative influence began with Storm. He's the guy that inspired me to take up graphic design, especially music packaging and album covers. It must have been all those Pink Floyd albums he created during the 60's and 70's that grabbed me with visceral claws and never let go of me as a kid. He's dabbled with heavies such as Led Zeppelin, Peter Gabriel and more recently The Mars Volta and Muse. I definitely want to know what drugs this guy takes…
Alan Moore (Author): Alan took the super hero genre and turned it inside out by giving it a true dose of reality and adult sensibilities. Masterworks such as Swamp Thing, V For Vendetta, Watchmen, From Hell, Promethea and The League Of Extraordinary Gentlemen have tackled everything from the meaning of life, death and beyond, environmental issues, drug addiction, sexuality and everything else in between. Alan consistently challenges the reader to think about the world around them and never disappoints. Forget the movies made of his works, pick up the books…
Mike Patton (Singer/Workaholic): Winning fame years ago with Faith No More and Mr. Bungle, Patton has piled a mountain of projects since then…Fantômas, Tomahawk, Dillinger Escape Plan, Gen Patton Vs The Executioners, Mondo Cane, Peeping Tom, the soundtracks for Crank 2 and A Perfect Place. He even voiced the creatures in the movie I Am Legend as well as various video games. This guy amazes me with his output of material, tackling different musical genres and always challenging himself. He goes from hardcore avant scream and shouts (Fantômas) to hip hop (Gen Patton) to Italian pop tunes from the 60's (Mondo Cane). Always impressive and inspiring…
John Zorn (Composer/Musician Workaholic): Zorn is a staple of the NYC downtown avant-jazz music scene since the 70's. He's another workaholic who challenges himself in different music genres and also music concepts…He's dabbled in composing traditional Jewish music (Masada) to film soundtrack scores to hardcore jazz (Naked City) to his self dubbed "Game Series" (Cobra) which is composed of numerous musicians who follow a secret set of rules and follow flash cards that invoke certain improv musical attacks. This guy is always challenging himself and his audience, the way it should be. Music should be challenging and open the listener to something other than background noise while you're making breakfast or texting your friend at a show…
Ennio Morricone (Film Composer): This guy is THE MASTER. He has composed and arranged scores for more than 500 film and television productions. It began with the Sergio Leone/Clint Eastwood Spaghetti Westerns A Fistful of Dollars, For a Few Dollars More, and The Good, The Bad and The Ugly and just exploded from there. He's worked with such acclaimed directors such as Sergio Leone, Brian De Palma, Barry Levinson, and Giuseppe Tornatore. The majority of film composers today need to go back to the school of Morricone…
Jerry Goldsmith (Film Composer): Was an American film score composer, on par with Morricone. He worked in various film and television genres, but is prominently associated with action, suspense, sci-fi, and horror films. For me personally his crowning achievement was the 1968 soundtrack to the Planet Of The Apes. That's some crazy shit…
Influential Drummers: I can't pass up the opportunity to mention some of the biggest influences on me as a drummer. Each band project I'm involved in I choose the particular drum style that I feel suits the sound of the project. Drummers such as John Densmore (The Doors), Nick Mason (Pink Floyd), Michael Giles (King Crimson), Buddy Rich, Stephen Perkins (Jane's Addiction), Dave Grohl (Nirvana, Them Crooked Vultures), Gabe Serbian (The Locust), Billy Cobham (Mahavishnu Orchestra), Joey Baron (Masada) and Susie Ibarra (Cobra) have opened my eyes and ears to new realms of percussive stylings.