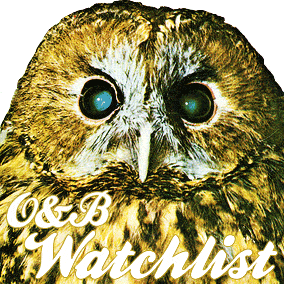 Is America ready for a Middle East invasion?
Ready or not, don't fret. The deceptively-named band actually comes from the land down under — Townsville, Queensland, Australia to be exact.
They create music as beautiful and diverse as the Great Barrier Reef itself. Their strings, harmonies, and layers have delighted audiences worldwide, yet they remain one of Australia's best kept secrets.
But now, they have their sights set on America.
My introduction to The Middle East was their single, "Blood". It's a haunting masterpiece that explores loneliness, divorce, and the loss of a loved one. Lead vocalist Jordan Ireland sings in a fragile falsetto, aching with every word muttered:
Grandfather, gentle soul, you'll fly over your life once more before you die. Since our grandma passed away, you've waited for forever and a day just to die. And someday soon you will die.
Despite these dark lyrics, the song is a celebration of life; at the end, the band chants joyously, bringing the emotional roller coaster to a secure stop in its rightful place, leaving the listener exhilarated.
The band's first album, The Recordings Of The Middle East, was self-released in 2008 and sold through their website. Australia's Spunk Records re-released it in 2009. Now, it's full steam ahead for this band that prides itself on its killer live performances. With their snug orchestrations, delicate acoustics, and romantic reveries, there's no better place then SXSW to showcase their talents to American audiences. They've also been added to this year's Coachella lineup, and I suspect we'll be hearing a lot about them in 2010.
Check out this MP3 of "The Darkest Side". Let the invasion begin!
The Middle East tour dates
Jan 29 2010 – Laneway Festival, Brisbane, Queensland, Australia
Jan 30 2010 – Laneway Festival, Melbourne, Victoria, Australia
Jan 31 2010 – Laneway Festival, Sydney, New South Wales, Australia
Feb 5 2010 – Laneway Festival, Adelaide, South Australia, Australia
Feb 6 2010 – Laneway Festival, Perth, Western Australia, Australia
Apr 18 2010 – Coachella Festival, Indio, CA