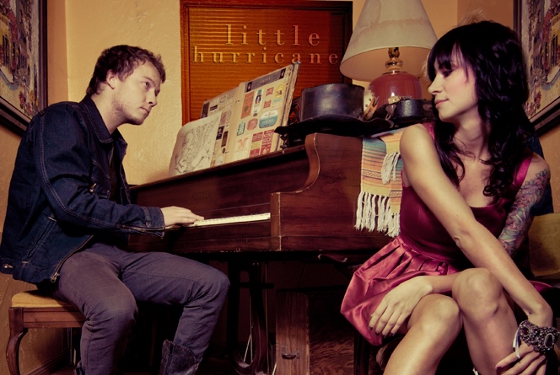 At San Diego radio station FM 94/9, their motto is "It's about the music." But on Saturday, October 23rd, the music is going to have to share the spotlight with another one of life's great pleasures: beer.
On that fine autumn day, the station will host Rocktoberfest, an eleven-hour festival that aims to satisfy your hunger for great music and your thirst for tasty brews. Eight bands will take to the two stages, including The Silent Comedy, Fitz and the Tantrums, Get Back Loretta, The Howls, The Styletones, and Little Hurricane.
The Silent Comedy need little introduction around these parts, and anyone who's seen their sweat- and whiskey-soaked performances can attest that they put on a heck of a show. LA's Fitz and the Tantrums are the only non-local band on the bill, but if their red-hot debut Pickin' Up the Pieces is any indication, their groovy, soulful stylings will give the Styletones' similar throwback sound a run for its money.
Those bands alone would be well worth the price of admission, but the best reason to check out the event is to see Little Hurricane in action. As their name would imply, the blues rock duo is an absolute force of nature. Unfortunately, the group is leaving San Diego to roam about the country in true rock-star fashion, and this will be one of its last pre-departure performances. No matter where they end up, Little Hurricane seem destined for big things, so don't miss your opportunity to say you saw them when.
All in all, not a bad way to spend an afternoon. Rocktoberfest will be held in the heart of North Park at 29th and University, and tickets are $15 if you buy them online.