Tag Archives: jesus and mary chain
San Diego's Barbarian are winding up their month-long Soda Bar residency. Continue reading…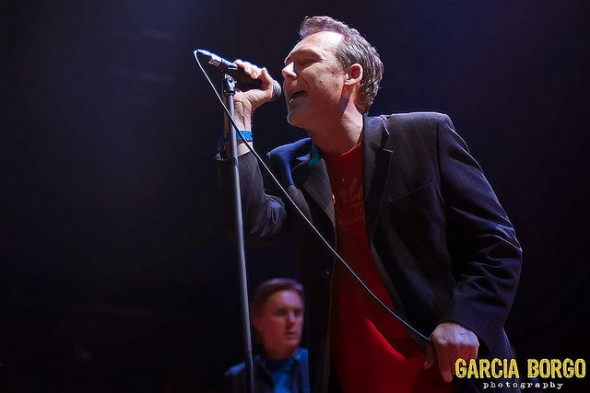 The crowd at the House of Blues on Sunday was comprised of middle-aged people who had undoubtedly followed The Jesus and Mary Chain during its '80s heyday — as well as a number of 20-somethings and teens, who were probably still sucking their thumbs when the band broke up in 1999. Continue reading…
On May 22, Xray Eyeballs will set their sights on Bar Pink. The Brooklyn band's dark but upbeat stylings have earned them comparisons to The Jesus and Mary Chain, but while both bands update traditional punk with hazy, washed-out guitars, Xray Eyeballs also bring a killer sense of melody to the table.
The emphasis on catchiness is no accident. According to frontman O.J. San Felipe, "I just wanted to make every song sound like a lullaby. To me, lullabies are the most memorable kind of songs; everyone remembers them from when they're babies." But before you consider taking your kids with you to the show, you might want to take San Felipe's other favorite themes into account. "I think people like songs they can relate to, with things like love, loss, dark vices, and sex."
For a taste of those dark vices, check out "Egyptian Magician" above or — if you're boss isn't looking — the NSFW video for "Crystal." Xray Eyeballs will be joined at Bar Pink by San Diego's own Trap Gold, who are no strangers to getting down and dirty either.