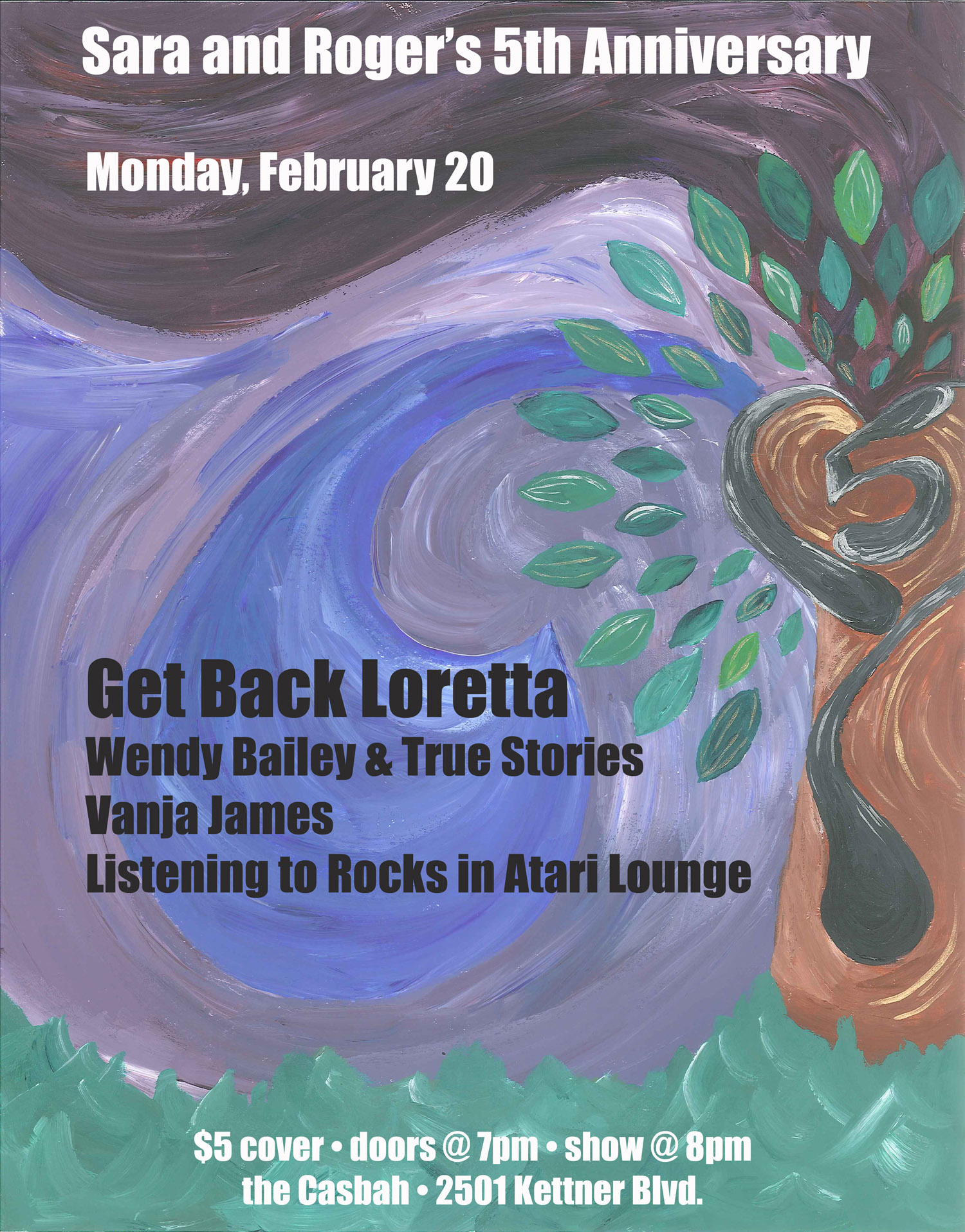 Ain't love grand? Roger and Sara Morrison sure think so — the San Diego lovebirds are about to celebrate their fifth wedding anniversary on February 20th.
Whereas most couples would mark the milestone with a quiet dinner or one of those boxes of chocolate with too many nutty things and not enough caramel ones inside, the Morrisons have something much cooler in mind: a show at the Casbah.
A nice selection of San Diego bands will be on hand to pay tribute to the Morrisons's special day. Get Back Loretta are headlining, and they'll be supported by Wendy Bailey & the True Stories, Vanja James, and Roger's own band, Listening to Rocks, who will play the Atari Lounge between sets.
Celebrating their anniversary at the Casbah might seem like a flight of fancy, but the decision was no accident. In what might have been the coolest wedding of all time, the Morrisons were actually married at the historic San Diego venue. (Did Lady Dottie and the Diamonds play your wedding? We didn't think so.) You can read Sign On San Diego's heartwarming account of the rock and roll nuptials here.
Tickets for the February 20 show are $5, and can be purchased at the door. True love sold separately.