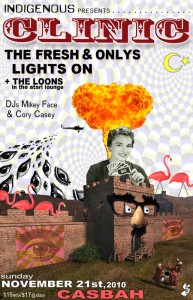 Clinic wrap up their current tour 11/21 at the Casbah, and we have two tickets to give away.
---
For those who missed SxSW, this month's Rumble brings Austin to San Diego.
---
San Diego's The Moviegoers aren't a passing fad. In our latest edition of Poetic Memory, the band talks about everything from the Beatles to Salinger to the Muppets and offers a brand new song for download.
---