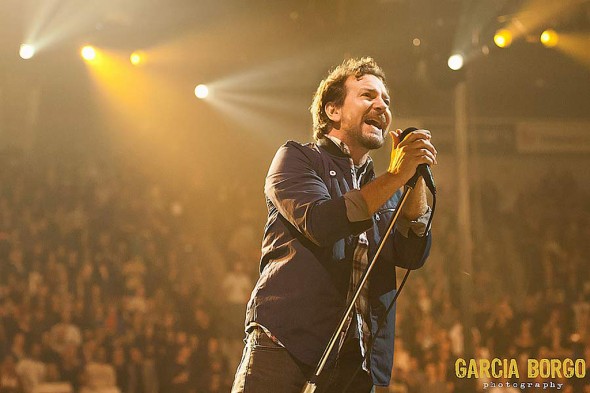 Thanks to Pearl Jam's vast community of fans, their shows feel like 17,000 friends hanging out. Continue reading…
L.A. guitar rockers The Henry Clay People just released their third full-length, Somewhere on the Golden Coast. It follows in the footsteps of their previous releases, but this time around, the album has a more freewheelin' feel. When recording the album, producer Aaron Espinoza wanted to capture the band's renowned live show, so he encouraged them to do away with the headphones and overdubs, drink some beers, and record live to tape.
It's clear that they were thinking about sound when recording Golden Coast, so it should come as no surprise that they sent us a list of "Best Sounding Guitars." The Henry Clay People will open for Silversun Pickups and Everest tonight at Soma. Their Poetic Memory is below.
For this edition of Poetic Memory, Wheat drummer Brendan Harney summed up his intentions better than we could've:
The visual aspect of music and images associated with sound, melody, etc. have always played a major role in what we do as a band. So, as I mined that a bit, I started to think about all the images related to music that have greatly affected me throughout the years. Through all of them, none have left such a deep and lasting impression as the images that I looked at as a young boy while I played the records that my mom brought home. I was fortunate to have someone in my life who collected a wide variety of music, and it's these early images that burned themselves, along with the music of course, into my soul, and continue to influence the way I feel about what great art is really about. Some are the covers of records, and others are from the inner sleeve or gatefold—whichever struck me the most then.
Wheat released White Ink, Black Ink, their first album of new material since 2007, on July 21. Check out their single, Changes Is (MP3). You can also watch the video (above).
Here's Brendan Harney's Poetic Memory: Continue reading →